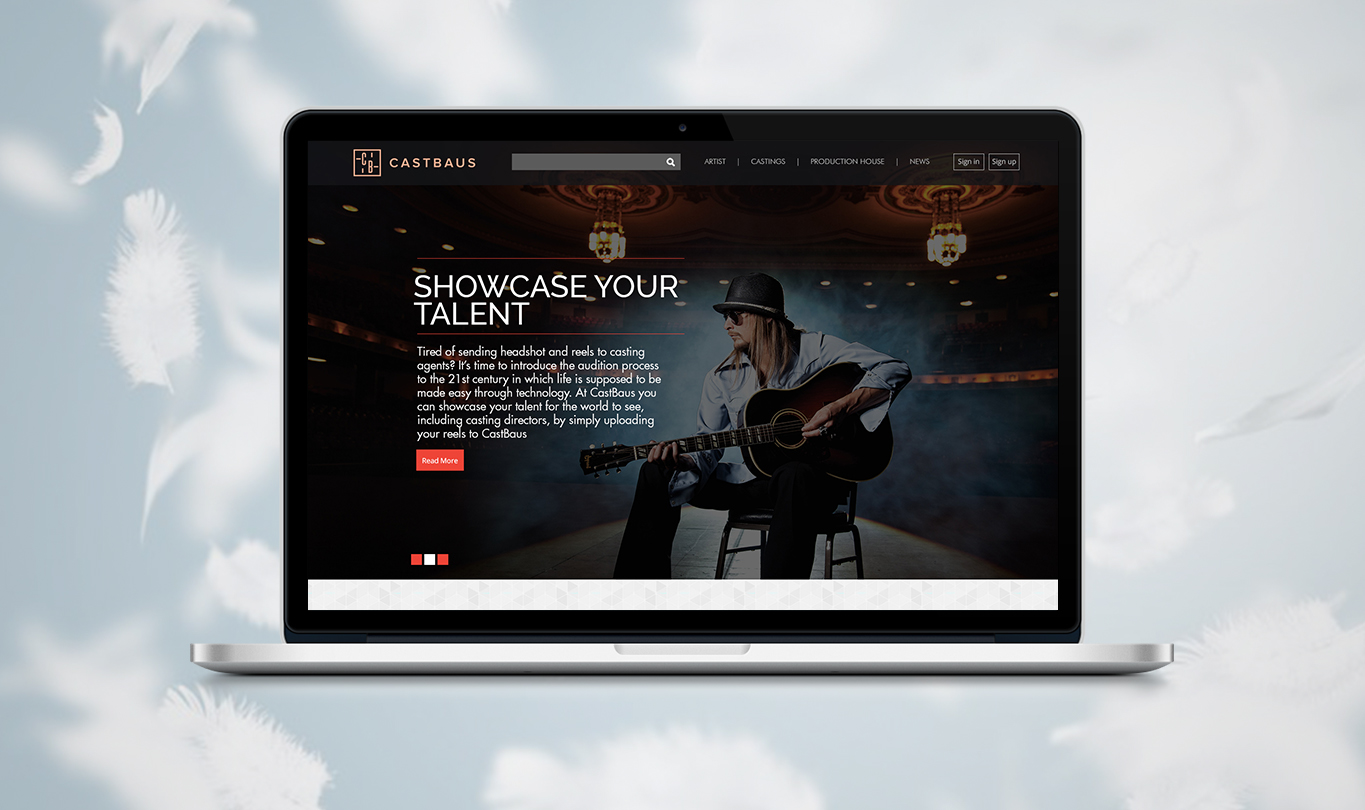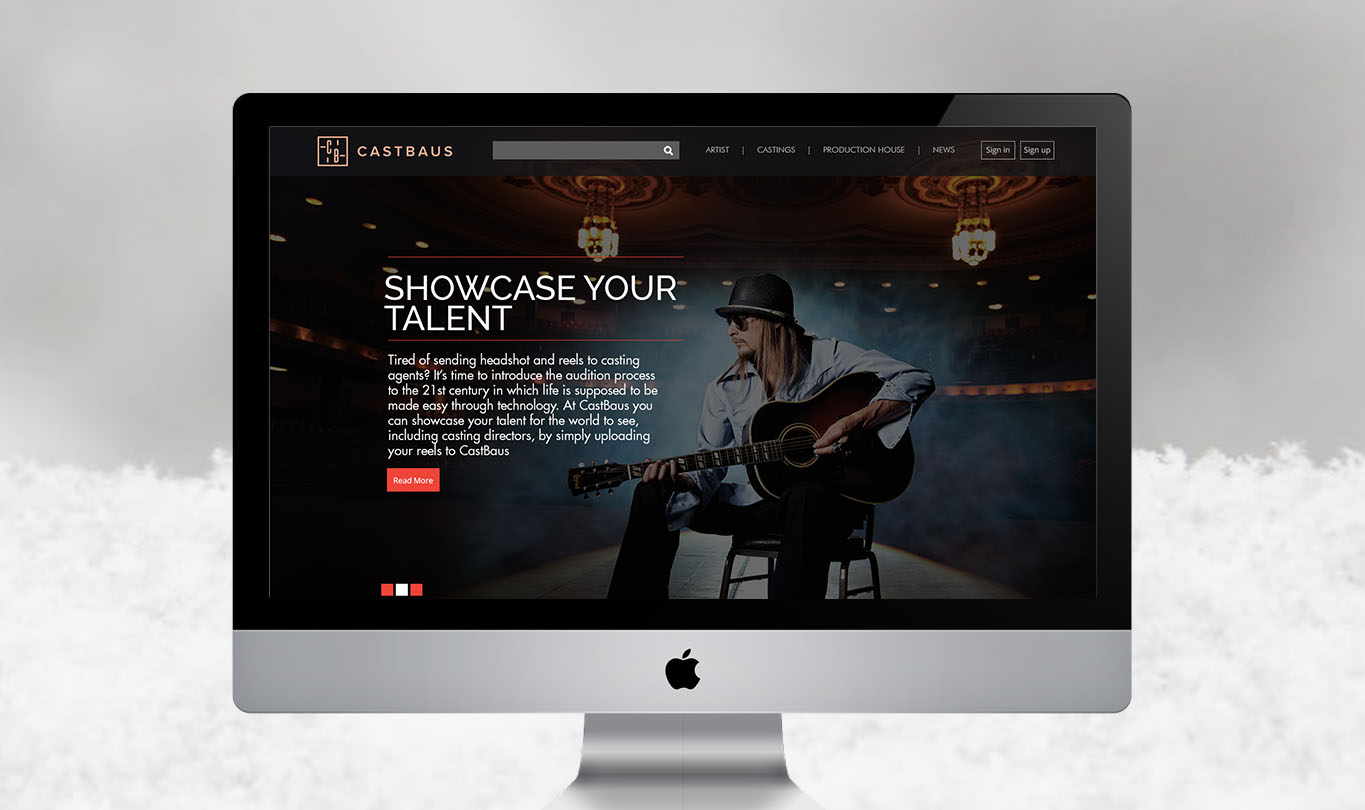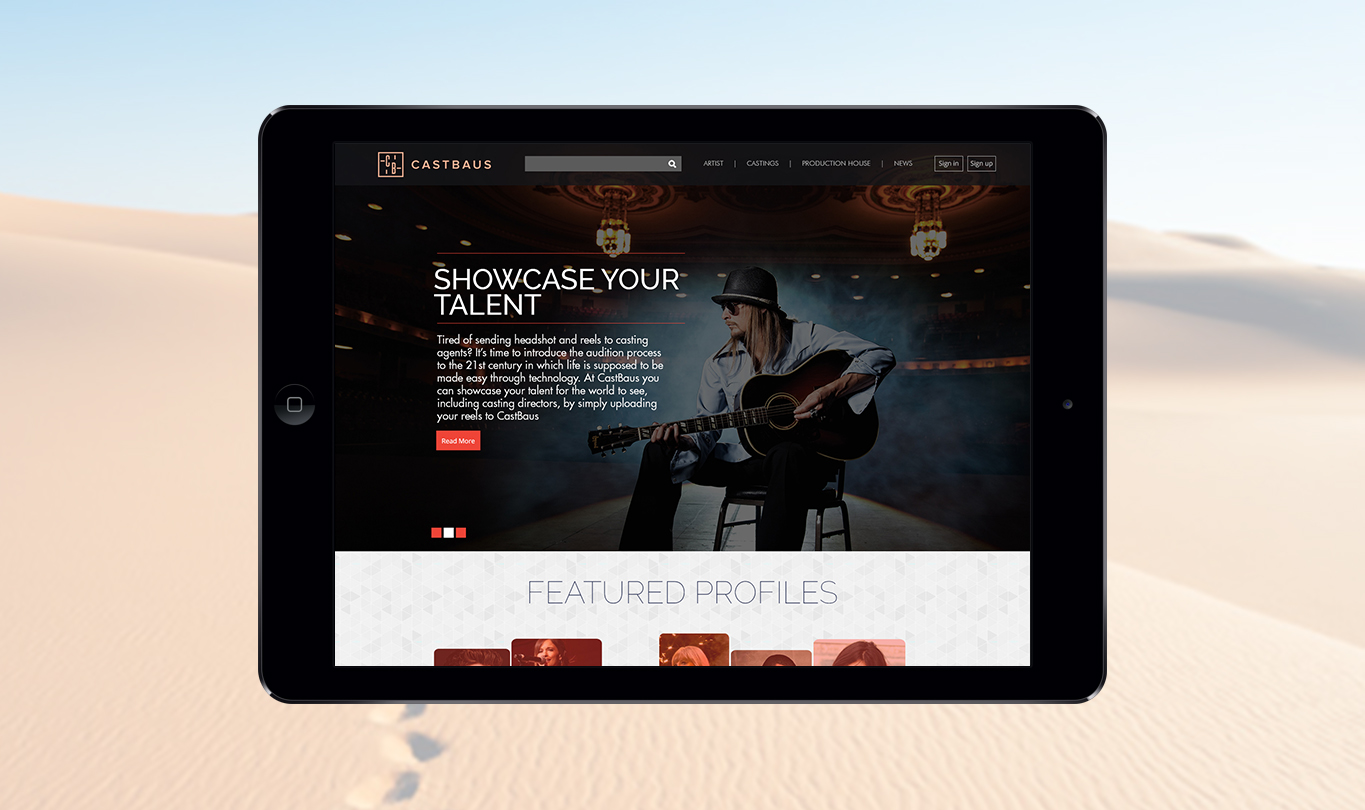 Christian Rivera and his team came up with the idea of a common platform for artists and production houses to get connected.
Our solution was to build an web app that is easy for production houses to announce casting calls directly and artists to find work, and get information of news and events, all while inspiring and engaging young professionals. They named it Castbaus.
We were able to design a unique website that connects new artists, production houses, agents and loyal fans with all their skills including video portfolio, news, events, photos, personal stories and profile. First of all, we have prepared wire-frames for them where all the flow of the site elements can be understood. Then we converted approved mockups into photoshop designs.